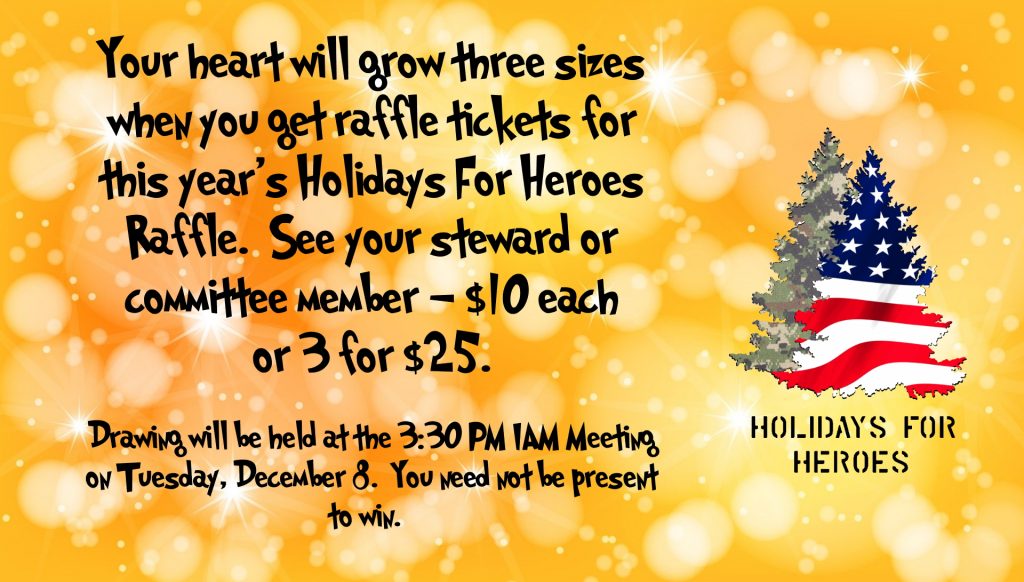 Help out a great cause by buying tickets for this year's Holidays For Heroes Raffle!  Don't put it off – time is running out!    
Because we have had to cancel the Dec. 8 Holiday Banquet & Service Awards, we will now be live streaming the drawing on our Facebook page.
Stewards and committee members, please be sure to start turning in your money and sold tickets to Vice President Glen Carpenter.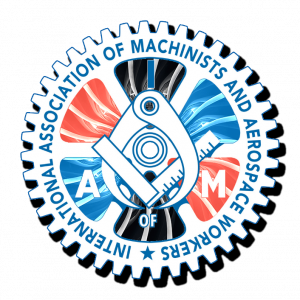 IAM Local Lodge 912 was chartered on January 24, 1952 – that's 67 years of helping working families.
Pensions, medical insurance, paid vacation, holidays, personal time, sick pay, shift differential, apprenticeship and training opportunities, higher education, safe working conditions, and protections against unsafe work practices – These benefits are generally not only better in a union shop, many of these don't even exist without a union contract.
Stay informed and stay involved.
Stay union strong.
The 2019 IAM LL 912 Golf Tournament raised $6,336 for the Guide Dogs of America!  Thanks to all of our golfers and volunteers.