Due to continuing COVID-19 restrictions, IAM LL912 meetings will be held at The Sharonville Convention Center – 11355 Chester Road – Cincinnati until our July meeting, if not longer.  
Dates and times have not changed – please see our events for the next meetings.  
MASKS AND SOCIAL DISTANCING WILL BE REQUIRED AT THESE MEETINGS.
Check for meeting updates here on our website, our Facebook page, or the IAM LL912 Info Line – (513)620-4104.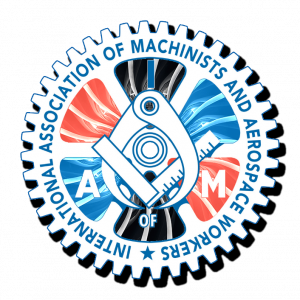 IAM Local Lodge 912 was chartered on January 24, 1952 – that's 69 years of helping working families.
Pensions, medical insurance, paid vacation, holidays, personal time, sick pay, shift differential, apprenticeship and training opportunities, higher education, safe working conditions, and protections against unsafe work practices – These benefits are generally not only better in a union shop, many of these don't even exist without a union contract.
Stay informed and stay involved.
Stay union strong.
The 2019 IAM LL 912 Golf Tournament raised $6,336 for the Guide Dogs of America!  Thanks to all of our golfers and volunteers.