This year's IAM Lodge 912 Golf Outing at Fairfield Greens South Trace was a huge success! 
Thanks goes out to our volunteers – Laura Schmidt, Mark & Amanda Goodhart, Gary & Penny Richardson, Guy & Penny Evans, Debbie Gibson, Nicole Flack, Patricia Weber, Ken Sandy, Dan Pence and Glen Carpenter. 
We'd also like to thank our sponsors – the IAMAW Grand Lodge, the Ohio State Council of Machinists, the IAM LL912 Bargaining Committee, Court Lillard, Universal Contracting Corporation, F. D. Lawrence Electric Supply, UAW Local Lodge 647, and Gary's Mom. 
We raised $5,298 for Guide Dogs!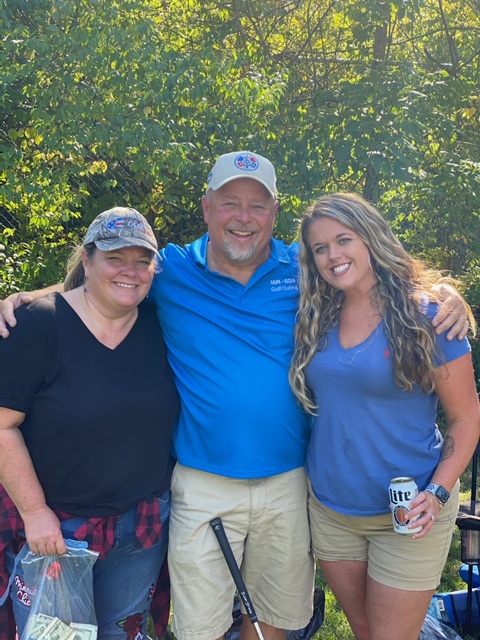 IAM Local Lodge 912 was chartered on January 24, 1952 – that's 67 years of helping working families.
Pensions, medical insurance, paid vacation, holidays, personal time, sick pay, shift differential, apprenticeship and training opportunities, higher education, safe working conditions, and protections against unsafe work practices – These benefits are generally not only better in a union shop, many of these don't even exist without a union contract.
Stay informed and stay involved.
Stay union strong.
The 2019 IAM LL 912 Golf Tournament raised $6,336 for the Guide Dogs of America!  Thanks to all of our golfers and volunteers.