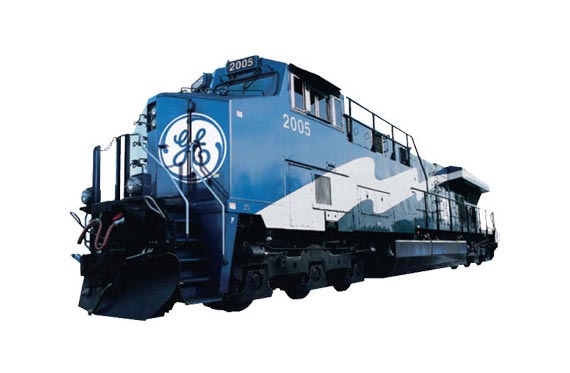 ERIE, Pa. (AP) — GE Transportation plans to end most locomotive production at its century-old plant in northwestern Pennsylvania, eliminating about 575 jobs.
The work is being transferred by the end of 2018 to Fort Worth, Texas.
"This move is necessary to drive efficiency, better compete in the increasingly competitive global rail market, and preserve U.S. jobs," GE said in a statement.
The Lawrence Park Township plant, just outside Erie, currently employs more than 2,500 workers, and locomotive prototypes will still be produced at the site, which is GE Transportation's largest plant.
Richard Simpson, a GE Transportation executive, told GoErie.com the company has to put work at its most competitive location, which doesn't include Erie.
"While we have made progress in Erie, it still isn't as competitive," Mr. Simpson said.
Earlier this year, GE announced it was cutting 250 positions at its Fort Worth plant, where workers aren't unionized.
About 225 employees at the Fort Worth plant would be recalled, and as many as 200 other jobs would be created at GE suppliers around the country, Mr. Simpson said.
Scott Slawson, the president of the Local 506 of the United Electrical, Radio and Machine Workers of America, calls the cuts "union busting" and says the company simply wants to pay the lowest wages possible.
Texas is a right-to-work state, and Mr. Slawson contends the Fort Worth workers earn a low wage and "have zero loyalty to GE."
He said the union has 10 days to decide if they will go into "decision bargaining" with the company, but he doesn't hold out much hope for any substantive changes.
"Erie has been dealt a lot of blows over the years," he said. "I don't know how many times a community can be kicked."